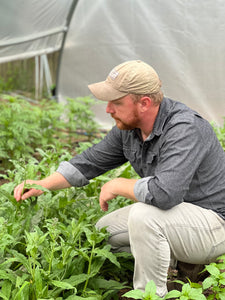 I am passionate about building agricultural systems that work for everyone and in concert with natural ecological systems. I also want to see families get the most out of their land and build profitable and sustainable businesses.
For over a decade I have worked in sustainable agricutlure and ecology: managing farms, providing technical assistance, and running several ag. businesses.
Consulting is custom to your needs and can look like developing a farm layout, designing key infrastructure, building a production plan, developing a business plan, or all of the above.
I also love teaching in a group or public setting and am available to speak at events, workshops, and conferences.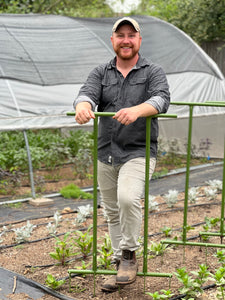 If you would like to discuss all-day consulting or even several days of on-farm planning and business consulting, send me an email at sean@mindfulfarmerarkansas.com to discuss some options. My daily rate is $500 and weekly rate is $2,000. This does not include travel expenses. Daily and weekly consultations are generally in-person and geared towards larger operations or garden/farm setup and planning.
Contact me to discuss a Consultation or Speaking Engagement